Music Makers HackLab CTM-Transmediale 2016

Residencia Music Makers HackLab dentro del Festival CTM-Transmediale, Berlín, Febrero del 2016. Realizado con el apoyo del Centro Cultural San Martín.
..................................................................................................................................................................
Music Makers HackLab residence @ CTM-Transmedile, Berlín, February 2016. With the support of the Centro Cultural San Martín.


The LAB!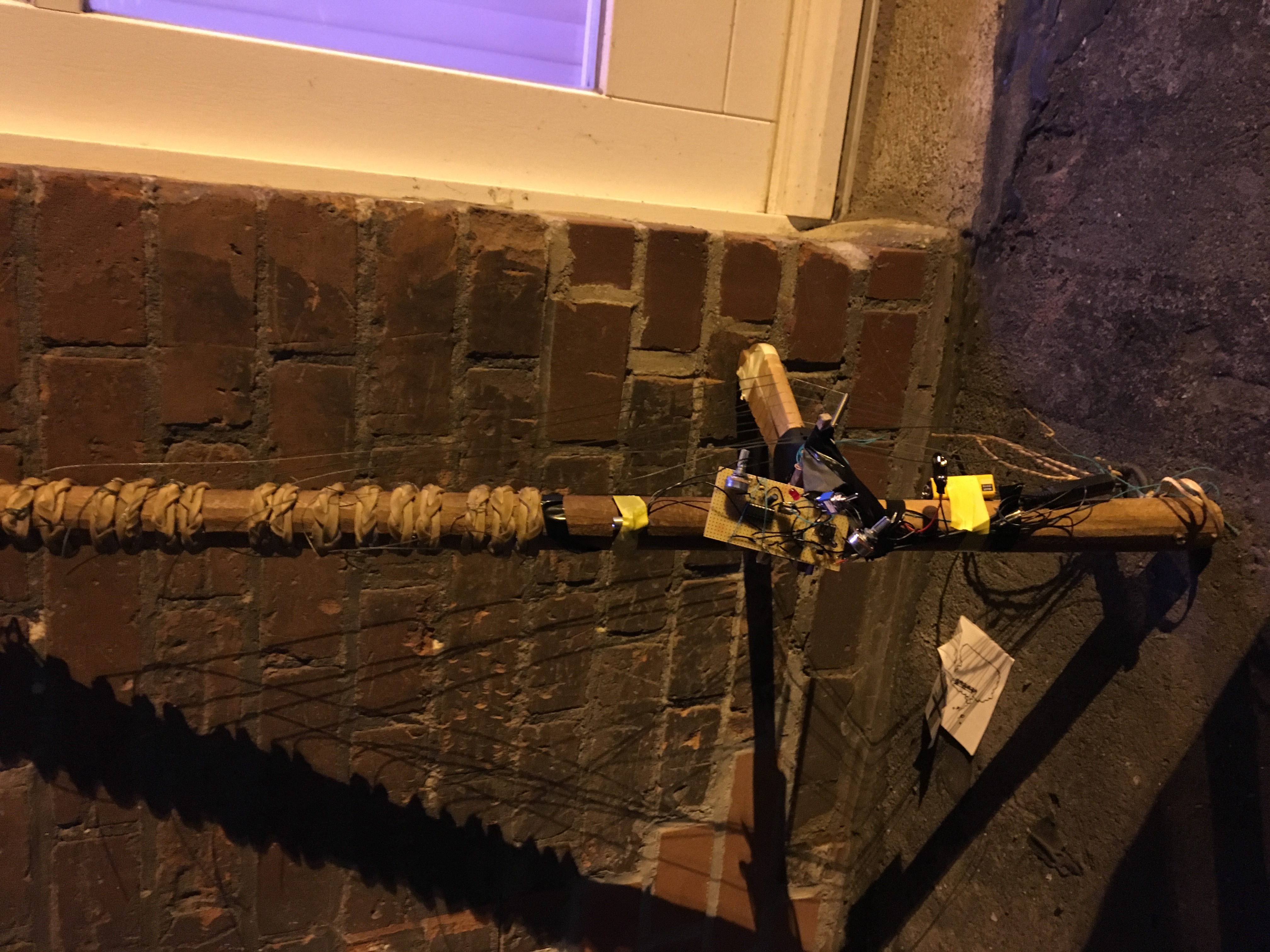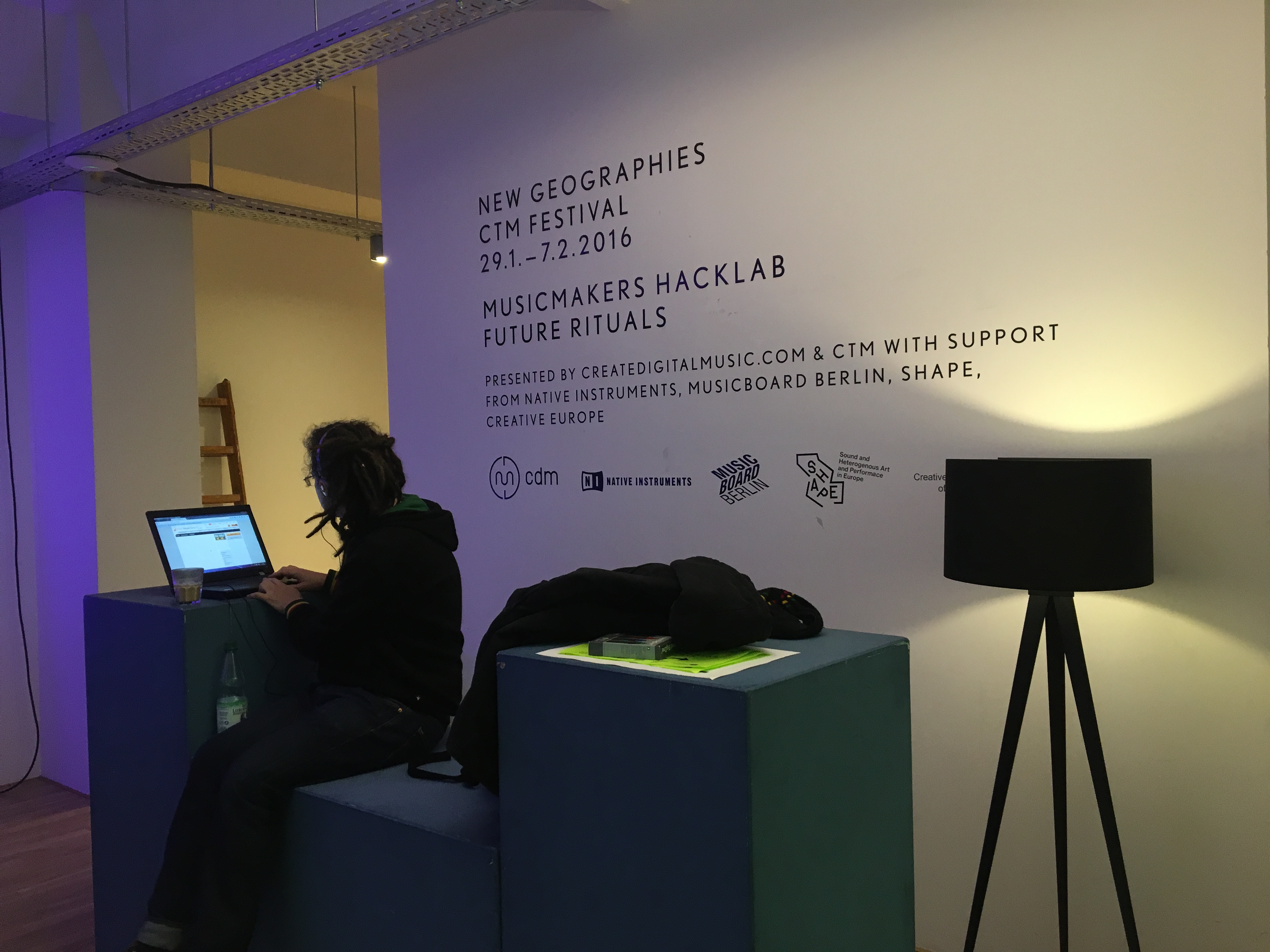 The Concert!



2016 Participants
Agustin Genoud
Antonio quiroga waldthaler
Arash Azadi
Byrke Lou
Claudia Fox
Colin Frank
Gisbert Schürig
Gregor Glogowski
Izabela Smelczynska
Jan Nemecek
Jee Young Sim
Kevin Nelson
Kinga Kozłowska
Lisa Stewart
Pedro Oliveira
Rehab HAZGUI
Rob Clouth
Shih Wei Chieh
Stanislav Nikolov
Karin Weissenbruner
Luis Sanz

Facilitators
Ewa Justka
Ewa Justka is a polish electronic noise artist, instruments builder and DIY electronics teacher based in London. Justka's main field of research is based on exploration of materiality of objects, vibrant, ontological systems and an investigation of modes of quasi-direct perception through noise performance actions, interactive installation, DIY electronics, hardware hacking, plant-molesting, breaking, deconstructing and collaborating.

Wukir Suryadi
Wukir Suryadi's work is the product of a unique fusion of ancient Javanese tradition with contemporary music practice. His approach is informed by his rich cultural heritage and unique personal history which has lead him into methods of music experimentation which includes instrument building. His originally-build instrument shaped like a bamboo spear uses both percussive strings carved from the bamboo's skin, and melodic steel strings, bringing together elements of traditional Indonesian instruments with garage guitar distortion.

Schooled in theatre, and one half of acclaimed band Senyawa, Wukir Suryadi brings theatrical ruckus to the classical stage, plucking, strumming and bowing his way from peaceful meditations to rhythmical frenzies. The evolution of his music is never complete as he uses the agility of his instrument to collaborate with musicians and performance artists from around the world, fluently bridging musical styles and inventing new instruments as he goes.

Peter Kirn
Peter Kirn is an audiovisual artist, technologist, and journalist. He is the editor of CDM (createdigitalmusic.com and createdigitalmotion.com), and co-creator of the open source MeeBlip hardware synthesizer. His work ranges from teaching creative coding with open tools to making experimental live techno, and as a writer has been a hub of discussion of trends in live and interactive visuals, and the design of new music technologies.